Makeup Lessons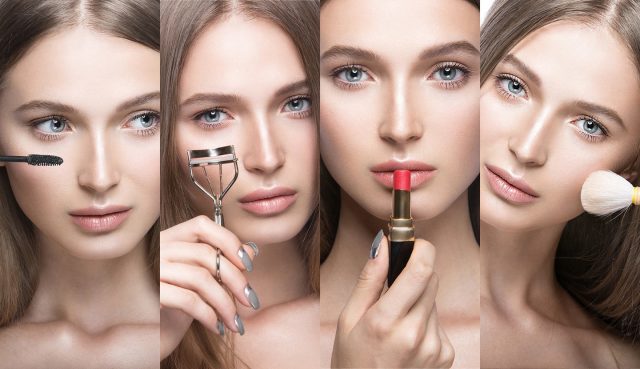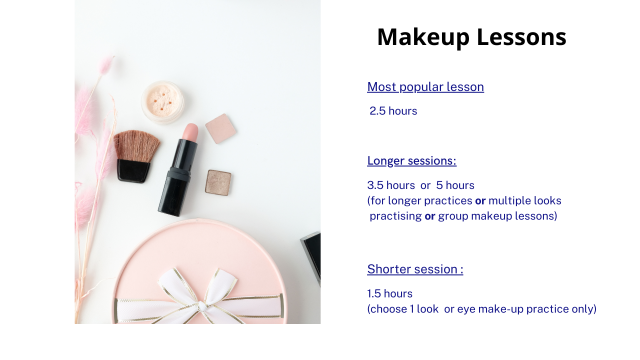 Makeup Lessons – For ladies of all ages
After discussing your usual makeup routine and finding out what your requirements are, I will choose the best products, colours and application options to suit your facial features, personality and lifestyle. My aim is to give you makeup tips and directions so you can achieve daily quick, easy and beautiful makeup.
A step-by-step lesson and detailed application, practicing on half the face
You will learn how to achieve a Day and/or an Evening look.
What we will cover:
Achieving flawless skin. Tailored advice on primers, foundations, concealers and powders
Contouring and Blushers. The best tones, textures and tools to subtly shade, define or get a healthy glow
Eyebrows. I will advise on the products, tones and application tools that best suit your brows
Lips. We will try different options for day and evenings and application tips
Personalised makeup chart

 detailing how to recreate the looks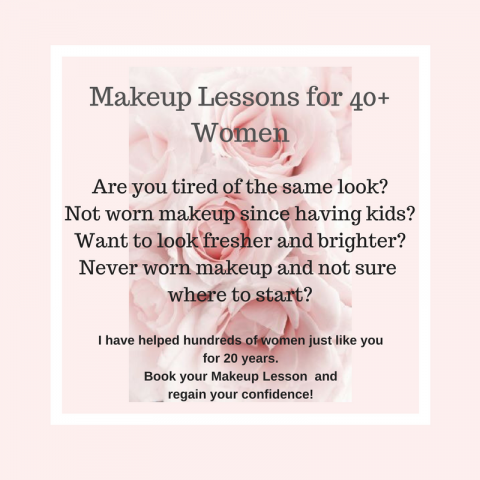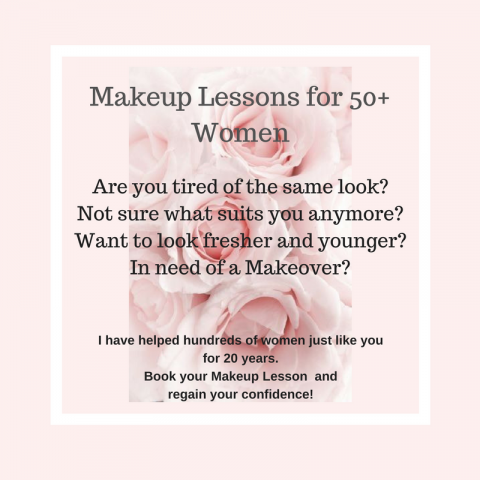 ---
ONLINE MAKEUP COACHING CLASSES: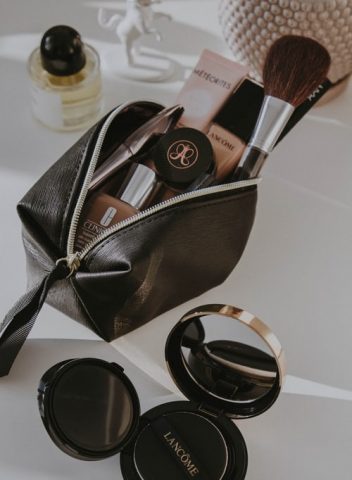 In the online makeup coaching classes, we work with your makeup bag. I will be demonstrating the techniques step by step on how to apply each product. I will then watch and guide you as you practice on yourself. In this class you still get lots of hands on practice, guidance and tips on products, brushes, products etc. At the end of the class, I email you a step by step chart of all the steps we covered during the session.
———————————————————————————————————————————————————————-
Group Makeup Lessons: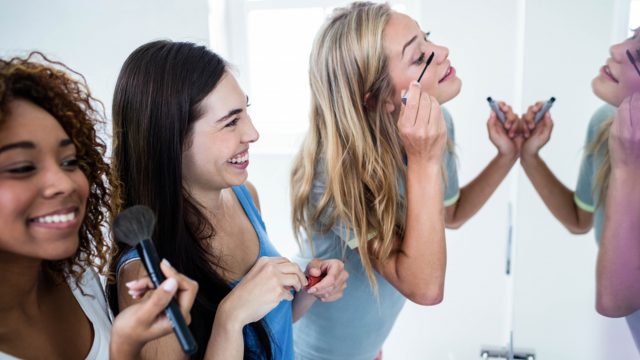 Tailored Lessons: 2.5 hours, 4 h up to 6 h Makeup Lessons available
Options: day looks, evening looks, eye makeup only (smoky eyes, natural, eyeliner etc)
Step by step guidance
Inquire for prices –  number of ladies, location and option choice. Online sessions available via Zoom.
Makeup Lessons for all group occasions:
Makeup Lessons for Mum and Daughter(s)
Hen Parties
Friends, birthdays, Sisters
Corporate