Tuesday, January 22nd, 2019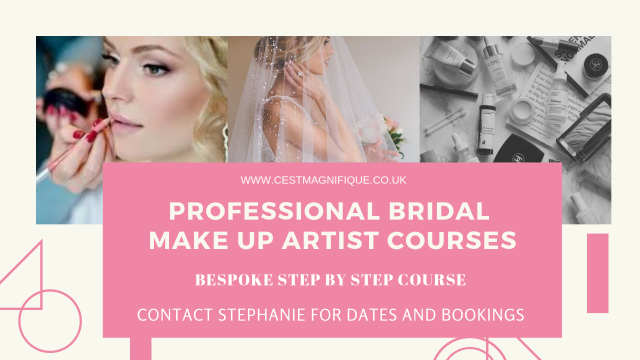 Please go the Services page and check the professional courses available here:
http://www.cestmagnifique.co.uk/services/professional-bridal-makeup-training/
These courses are perfect for someone who has no or little knowledge of makeup and wants to make it a career, for hairdressers who want to offer hair and makeup as a service to expand their business or for anyone wanting to learn professional makeup application from scratch.
All the courses are step by step, in depth and cover all aspects of makeup application, tools, client care, techniques and much more.
All the details are in the link above. Contact Stephanie for dates and bookings.